New polling released today by YouGov reveals less than a third of 2017 Conservative voters think the party is pro-Brexit.
When asked whether voters felt the party was more pro-Brexit or anti-Brexit, just 29% opted for the former with more (31%) actually feeling the party held an anti-Brexit stance. Another 15% said they didn't know.
In a devastating blow to Theresa May's administration, just 27% confirmed they planned to vote Conservative again in the upcoming European Parliamentary elections on May 23.
The statistics highlight further the ever-growing disconnect felt by grassroots Conservatives and the parliamentary party.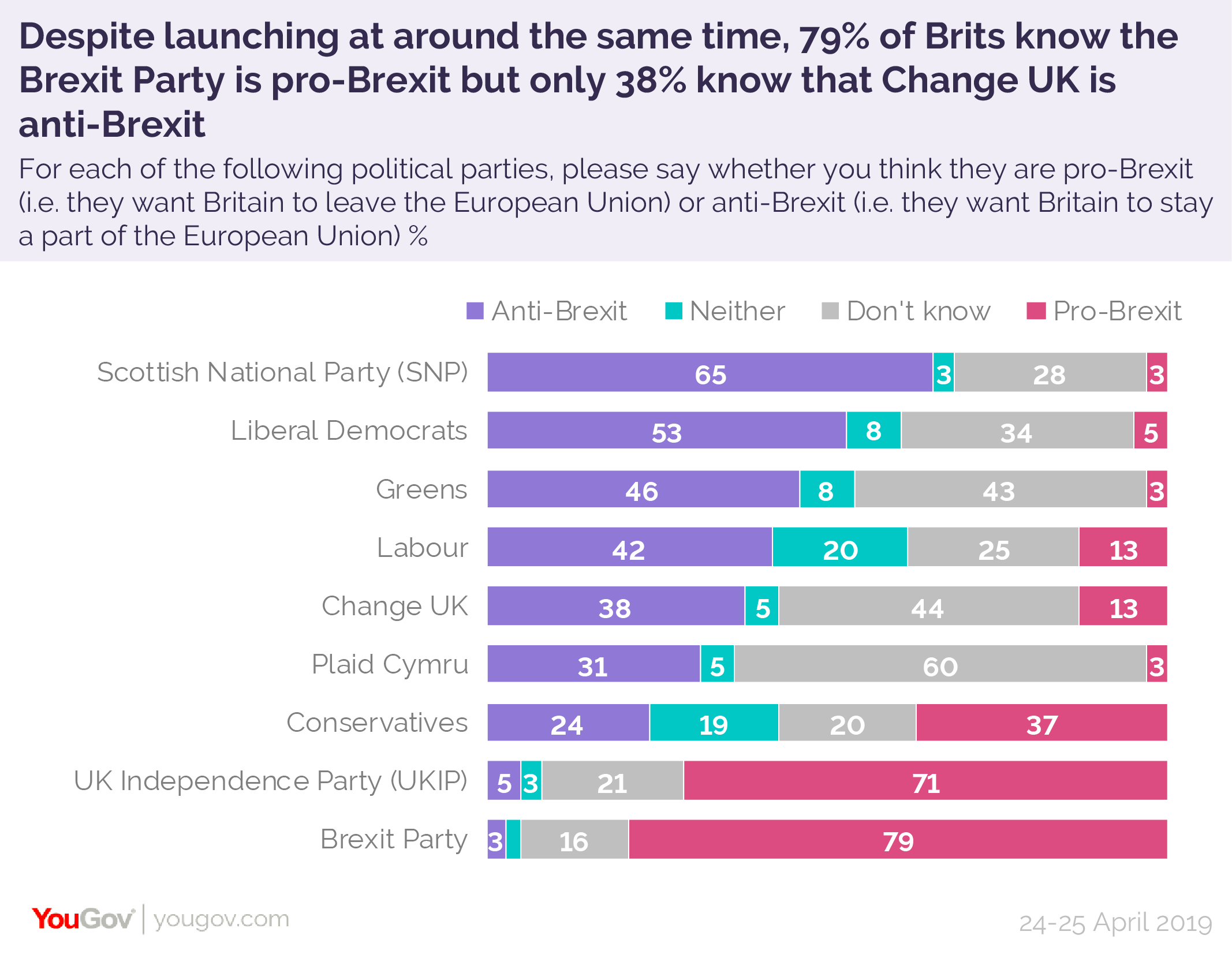 Interestingly, when asked about the stance of the two newly established parties, 79% of Brits knew Nigel Farage's Brexit Party is pro-Leave yet only 38% knew that Change UK supported remaining in the European Union.
The polling, released just three weeks before controversial European elections are due to be held in Britain almost three years since the UK voted to leave the EU, reveals the sizeable task the Conservatives have in persuading Leave voters to support them in the polls. It would also seem Change UK/The Independent Group has some work on its hands regarding brand recognition…